Whole home water filters and drinking water filters in Fort Worth and Dallas Texas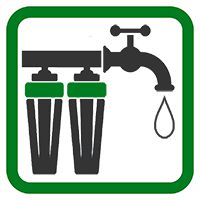 Interested in filtering your home or drinking water? Here are some benefits to consider:
Chlorine and Chloramine free city water
Protection from drinking, absorbing, and inhaling water pollutants for you and your family
Stops the effects of chlorine such as dry skin, brittle hair, skin and eye irritations
Improve symptoms of asthma and allergies by providing chlorine-free filtered water for showering and humidifiers.
Get rid of all the other filters that are sold that don't do any good or forgot about like your refrigerator filter and shower head filters
Free drinking water straight from the tap reusing your own bottles
Protects your plumbing system from hard water and scale build up which can allow your plumbing fixtures and appliances to last much longer and fewer defects
Maintenance free for years when choosing the proper unit
Don't feel pressured to purchase a filtration unit your unfamiliar with from a salesman. We are always here to install a unit provided of your choice so you can feel comfortable with the long-term investment.
We can furnish, install and maintain your system!

Single stage filters
Icemaker filters connect to the automatic icemaker on your refrigerator helping to produce cleaner, fresher tasting water for ice cubes and beverages.
FEATURES & BENEFITS
Icemaker/water dispenser system
Change the filter with an easy 1/4 turn, no spilling of water during the process
Includes all installation hardware
Works with copper, plastic or flexible tubing
Provides fresh, clean water through the reduction of lead, Lindane, Atrazine, Chlorine taste & odor, and sediment
NSF/ANSI Standard 53 certified to reduce cysts such as Cryptosporidium and Giardia by mechanical means
Reduces particles as small as 0.5 micron in size by mechanical means
500 gallon capacity
Replace filter once a year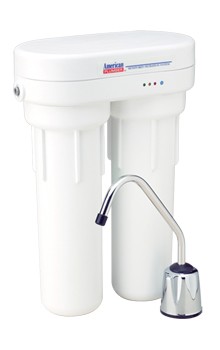 Dual Stage Filtration System
FEATURES & BENEFITS
Effectively reduces chemicals and other contaminants from drinking water such as lead, mercury, voc's, cysts, sediment
Compact, space saving design fits conveniently under sink
Includes electronic monitor for filter replacement reminders
Replace filter once a year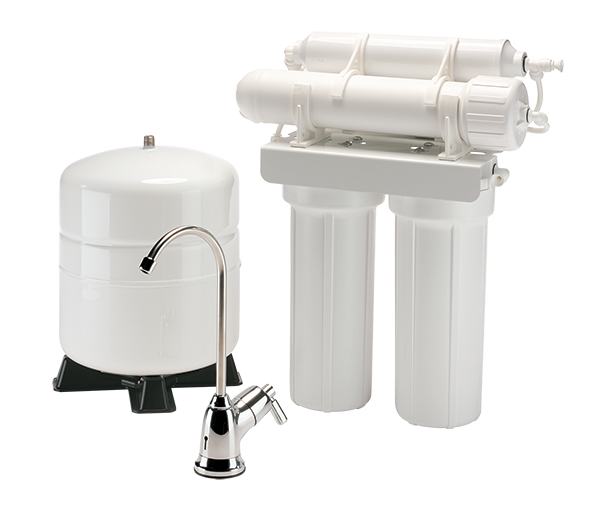 Reverse Osmosis Drinking Water System
This system is typically not needed for city water and can be redundant if used. Your city water already disinfects your water to the point that you only need a multi stage carbon filter. If your on well water then this water is untreated from the source so it is most common to use and RO system since it strips most contaminates from the water. reverse osmosis drinking water system reduces lead, chlorine taste and odor, dissolved minerals and salts (such as sodium chloride), copper, hexavalent and trivalent chromium, barium, radium 226/228, and selenium.
FEATURES & BENEFITS
Includes 50 gallon per day reverse osmosis element
Installed under the sink
Water on demand delivered from a 2 1/2 gallon storage tank
Automatic shut-off valve helps conserve water
Reduces salts, dissolved minerals, bad taste and odor
Designed for chlorinated and non-chlorinated water
Finest level of water filtration available; reduces particles as small as 1/1000 of a micron by mechanical means
Produces up to 15 gallons of top quality water per day
Replace filter once a year
Entire Plumbing System Filters Are Brought to you by Austin Springs
Pure Satisfaction
All Austin Springs products offer a 90-day satisfaction guarantee. (A warranty is included, which covers defects in materials and workmanship.) If for any reason you are not satisfied with your purchase, simply call us, or the dealer you purchased from, for a Return Authorization Code and a full refund will be promptly issued upon return.
If you live in an existing home it can be difficult to install a unit to serve all your fixtures. The key is locating your main water line coming into your home and rerouting your main water service to your garage. This is definitely costlier but every situation is different so we would come out for an evaluation to give a better idea of costs. The ideal time is planning ahead during new construction.
Something else to keep in mind is bypassing your exterior yard hydrants if needed. If your home is existing and the plumbing system is not preplumbed to bypass your wall hydrants then they will be filtered as well. This is may not be the best use of your filtered water and can cause damaging effects on your lawn or landscaping if used in conjunction with a salt softening unit or similar. Anything that is adding something to your system instead of removing is something to consider.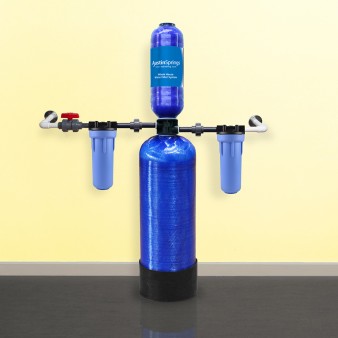 City Water Whole House Filter
FEATURES & BENEFITS
Without chloramine specific filtration media, other whole house systems can quickly become exhausted and ineffective over time This system is specially formulated to reduce chloramines in municipal water. It can also reduce sediment, synthetic chemicals and scale.
Stage 1 - 10" Sediment PRE-FILTER reduces rust, sediment and silt
Stage 2 - Upgraded CATALYTIC CARBON reduces chloramines, chlorine, and other chemical compounds
Stage 3 - Additional larger tank of CATALYTIC CARBON further reduces chemical contamination as well as pesticides, herbicides, and industrial solvents
Final Stage - SUB-MICRON POST-FILTER reduces any remaining sediment and organic particles down to 0.35 microns
Replace every 4 years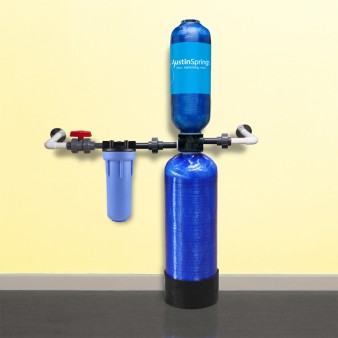 Water Softener Adder
FEATURES & BENEFITS
Safe scale prevention without the use of chemicals or salt.
Salt-free softening technology removes the effects of hard water and scale
Protect your home appliances and plumbing by reducing the adverse effects of corrosion and scale (calcium, barium and magnesium buildup).
Be free of filmy residue and spots on laundry, dishes and glassware
Replace every 4 years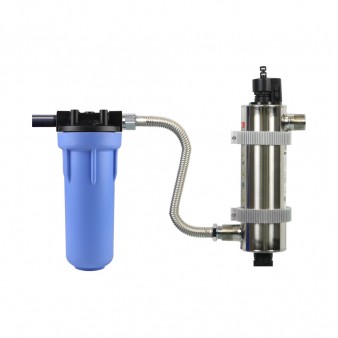 Well Water Adder
For added protection against bacteria and well water contamination.
FEATURES & BENEFITS
10" Sediment Post-Filter to remove additional well water sediment and organic particles
High performance UV Filter to remove bacteria and viruses that may be present in well water
Benefits
Provides additional protect against rust, bacteria, viruses and other well water contaminants
Replace every 4 years