Water Heater Repairs and Replacements in Fort Worth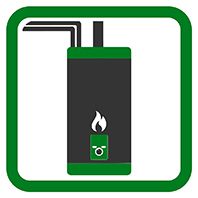 In addition to our repair plumbing services, NCT Plumbing is a proud Rheem certified installer of tank and tankless water heaters in Fort Worth Texas. Being a preferred plumbing contractor - in performing maintenance and providing repair services - is something that has been earned over the past 50 years and it's something we accept the responsibility for! Whether your hot water tank starts leaking or your tankless unit needs flushing we can handle it. The best thing to do is be proactive in replacing your water heater. We can come out to your home or business to inspect its current condition and get a game plan to help you budget repairs or replacements for the future.
We give our customers pricing options based on the different manufacturer's tank warranties available. You have the power to choose what warranty you want based on your budget! Your heater may only need a repair or a replacement part to get it back up and running again. We can come out and diagnose whatever issue you may be having with it whether yours is gas, electric or tankless.
We see tanks that can fail and start leaking without proper maintenance in the 8 – 12 year range depending on water conditions. It's never convenient to wake up or arrive back home to a leaking water heater. You can be proactive and schedule a time to replace your existing unit with a more efficient and longer tank warranty when it's convenient for you.
Tank or Tankless?
Normally this is a budget decision. When installing tankless in place of a tank there are these factors to consider:
Higher cost of the unit
Replacing the vent system
Upsizing the gas supply
Today's tank water heaters are more energy efficient and more cost effective than tankless retrofit installations.
Extend the life of your water heater with the Emerald plan
Sediment collecting in your tank is from heating up the water. This causes minerals to settle faster and in larger quantities. When heated, water becomes lighter and less dense resulting in all that grimy sediment collecting at the bottom of the tank. This is where the water is drawn from and then distributed to your fixtures!
Routine maintenance with the Emerald plan is key to prevent sediment build up which can cause:
Sediment will harden on the bottom of the tank
Clogged drain valve
Reduced efficiency
Build up on the electrical heating elements
Early and eventual tank failure
When water is heated it becomes more corrosive than cold water because it accelerates chemical reactions inside your the tank. When you have hard water (which is common in Fort Worth) you will normally see the signs of scale build up. Water hardness is from the presence of two dissolved minerals - calcium and magnesium. You may notice more scrubbing power and more detergent is required to clean and wash clothing.
Other Signs of Hard Water:
Difficult to remove soap scum on tubs, showers, and faucets
Reduced soap bubbles and cleaning capabilities of cleaning products
Scale build up inside the tank.
See image of what a water heater looks like not being flushed. This is what you are showering in every day without proper maintenance!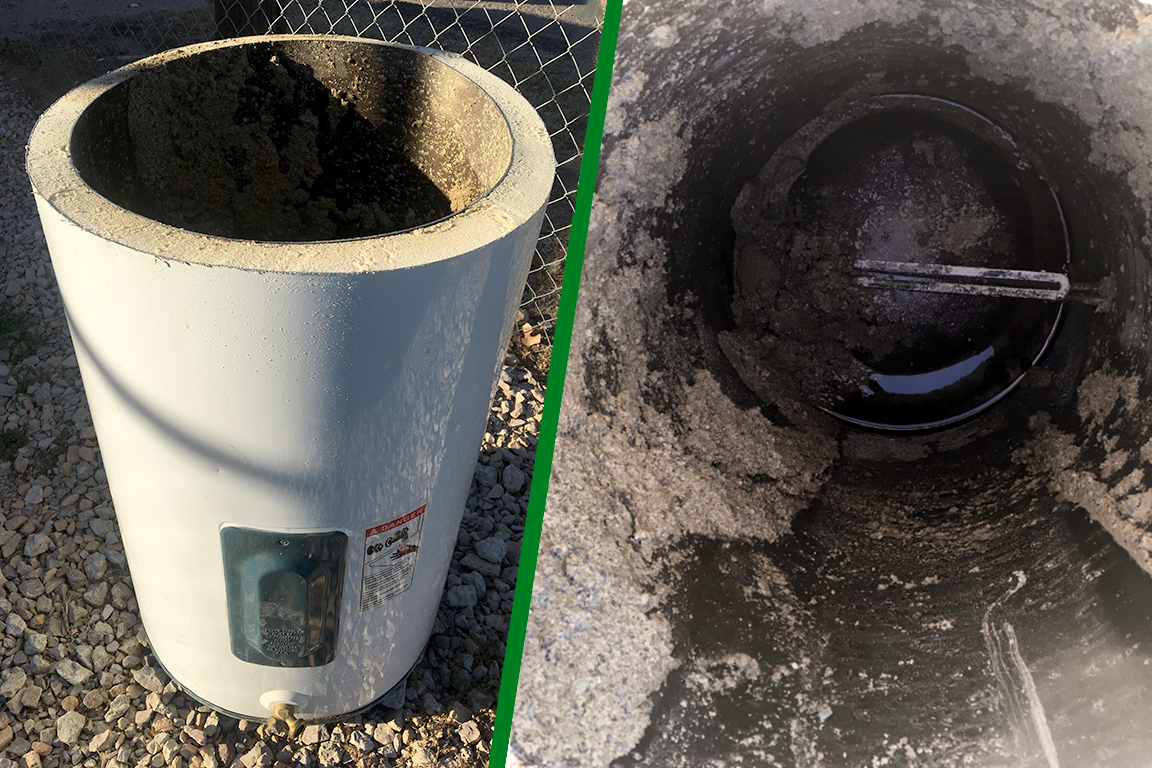 Scale build up is one of the most serious problems caused by hard water mineral deposits. These deposits, sometimes referred to as lime scale build up, can clog pipes, settle at the bottom of water heaters and collect on electrical heating elements inside the tank. The buildup on the electrical heating elements will insulate the elements and reduce their efficiency. They will have a shorter life if your tank is not properly maintained. If this sediment is allowed to remain in the tank, it will gradually sink to the bottom where it will harden into a scale that can cause unexpected repairs. This can also cause a reduction in the efficiency of the whole unit, clogging of the drain valve and possibly leading to early tank failure.