Which water filter is best for you?
October 27th 2020
NCT Plumbing has been serving the Fort Worth, Texas region for over 50 years with residential and commercial plumbing and repair services. In tandem with our plumbing services, we also provide home water filter installations and maintenance.
It can often be challenging figuring out what water purifier is best for you, especially if you have never had one installed before. To that end, it's important to understand the differences in the selection process so you can determine which water filter is best for you — but we're here to help along with the process so you get what you're looking for.

Single-stage filtration system
Single-stage water filters are best for families of fewer than three people and, true to its name, is water that is only filtered once. These filters go directly under your counter or can connect to your refrigerator's automatic ice maker for a cleaner, fresher tasting water for ice cubes and drinking.
Additionally, single-stage water filters reduce lead, lindane, atrazine, chlorine taste and odour and sediment, has a 500-gallon capacity and only must be replaced once a year.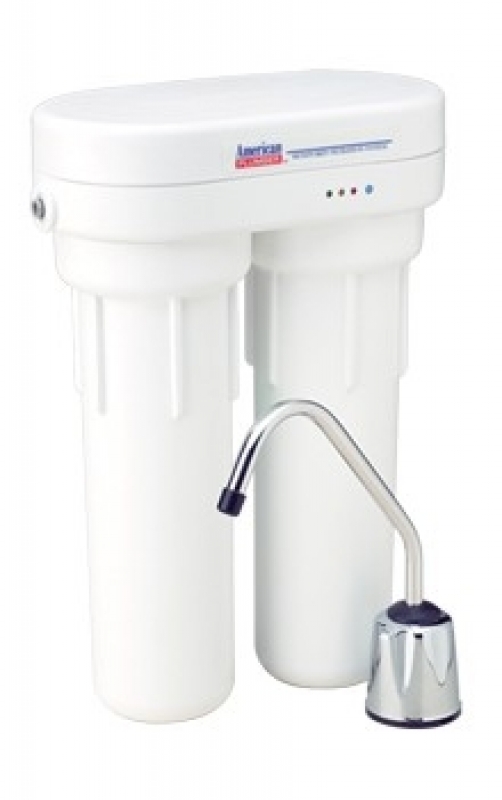 Dual-stage filtration system
Dual-stage water filters are an eco-friendlier alternative to water bottles and reduce chemicals and other contaminants such as lead, mercury, cysts, and sediments from drinking water. Like a single-stage water filter, dual-stage filtration systems can be installed directly to your fridge or underneath the sink.
Dual-stage water filtration systems only need to be replaced annually, which saves time and money in the long run.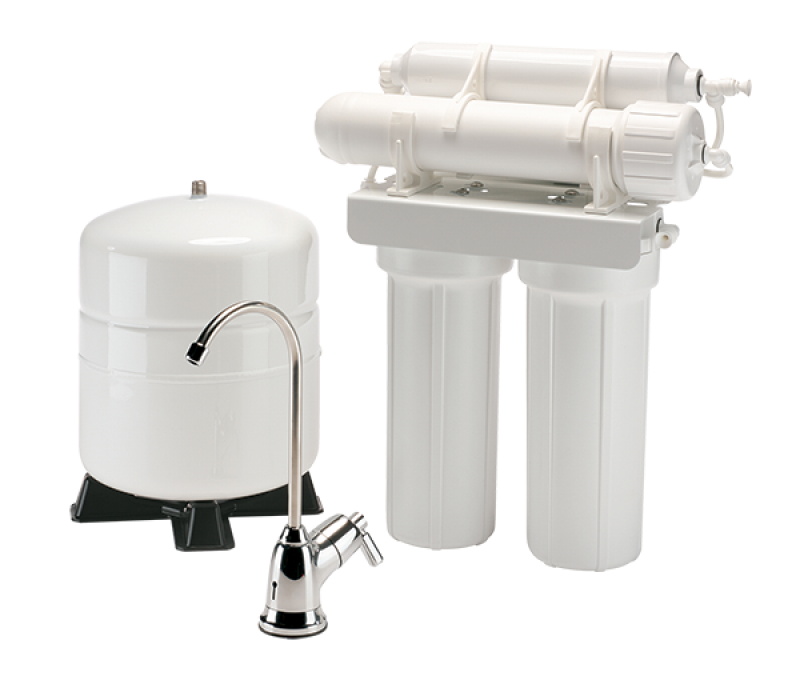 Reverse osmosis drinking water system
Reverse osmosis drinking water systems are not your average water filters. Having a reverse osmosis system gives you an unlimited supply of safer, better-tasting drinking water that makes a positive impact on the environment and your wallet.
In addition to being better than bottled water, reverse osmosis systems remove up to 99 percent of contaminants in tap water, such as lead, chlorine taste and odour, dissolved minerals and salts (such as sodium chloride), copper, hexavalent and trivalent chromium, barium, radium 226/228, and selenium.
Reverse osmosis systems are also installed underneath the sink with automatic shut-off valves that help preserve the water. In addition to producing up to 15 gallons of water daily, these filters also only need to be replaced once a year.
No matter which water filtration system suits your needs, the benefits of a water purifier are ultimately endless. From having a constant supply of safe drinking water, saving money and preserving the environment to reducing potential plumbing problems, removing heavy metals from the water and eliminating tap water odour, your household will reap the benefits of having a water filter time and time again.
When you get your water filter installed from NCT Plumbing, you're also ensuring your system will be maintained for free for years when you get the proper unit, an improvement in certain health symptoms such as asthma and allergies and a reduction in dry skin, brittle hair and eye irritations.
To learn more about NCT Plumbing's water filtration systems and determining which one is best for you, contact us today.