NCT Plumbing Repair Services in Fort Worth Texas is brought to you with Honesty and Integrity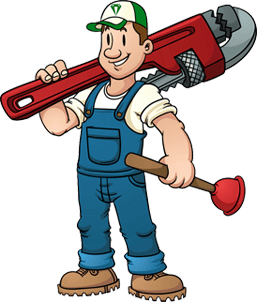 When it comes to needing a Professional Plumbing Company with an established history of taking care of our customers, look no further. We are a New Residential and Commercial Contractor combined with the most dependable Service Repair Plumbers that bring honesty and integrity to your home or business that will last for years. We are confident that we are the best choice because no one cares more for our customers than we do! NCT is a plumbing company providing plumbing services for new construction, repairs and remodels in Dallas/Fort Worth. We have been a serving the Dallas Fort Worth Area since 1968. When you choose us, it is with our pleasure and determination that you receive prompt plumbing services at a fair price.
Established in 1968
Mindset to serve others first
Objective to establish customers and relationships for life
Project goal to do whatever it takes to get the job done right
We target to form relationships for life, by educating you while we are resolving your issues. We aim to keep more money in your pocket and give you the best options to suit your budget. Having provided plumbing services for almost 50 years we have learned a lot. The most important has been to be sure to help and serve before anything else. Our goal is to establish a relationship for life so that you will not have to call another plumber again. We provide a no nonsense service and do not embrace mediocrity. Our service is guaranteed to be honest and if you are not satisfied we will make it right!
NCT plumbing and repair services include but not limited to:
Water Heater Replacements and Repairs
Clogged Drains and Toilets
Water Leaks
Gas Leaks
Toilet Repairs and Installation
Water, Gas and Sewer Repiping
Yearly maintenance
Water Filters
Garbage Disposals
NCT Plumbing Repair Services in Fort Worth Texas is Brought to you with Honesty and Integrity
We bring these plumbing services to your home or place of business anywhere in the Fort Worth, Texas location. Any good plumbing repair company can help with most issues in a good way, but what makes them great? NCT Plumbing has the best plumbers in the Dallas / Fort Worth Metroplex bringing to you the intangibles and core values along with our plumbing repair services. This all starts at the top with the management team that is dedicated to make every day better than the day before.
OUR CORE VALUES

It is our pleasure to help and serve others first
Make yourself & others around you better everyday
Treat others with respect
The job is not finished until it is done right
Accept the challenge and excel where others quit

We have learned a lot in 50 years, the most important is to help and serve others first. Our Motto is to Establish Customers For Life!