Sewer Line Rerouted for Swimming Pool Near Fort Worth, Texas
January 7th 2019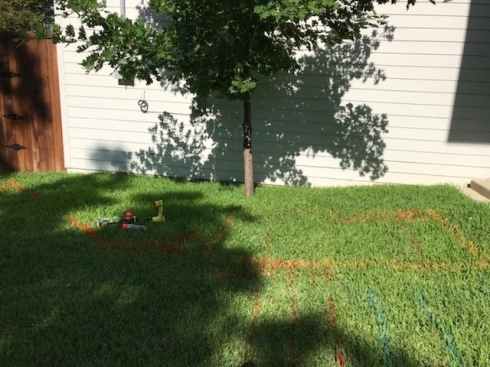 NCT Plumbing was called out to a residence in the Fort Worth, Texas area to troubleshoot rerouting sewer lines to allow for installation of a swimming pool. A plumber worth his weight knows that swimming pools and sewer lines just don't go together, and we were more than happy to help this homeowner meet code requirements and avoid mishap!

With very limited space to work with, we were able to sketch in a plan for the homeowner to follow to ensure the lines would not interfere with one another or overlap.

Need your sewer line rerouted for a swimming pool or other project? Contact us to get started!

Since 1968, NCT Plumbing has been taking care of plumbing and repair services in Fort Worth with honesty and integrity. We care about your plumbing needs and we offer prompt services at a fair price! Check out more of our plumbing projects and tips.